Essay Question
CHILDREN AND THE CITY
QUESTION
You believe that there are special ways that would allow children to uniquely benefit from the richness of the city in which you live. What is your best idea? Describe your thoughts in the form of a proposal that would persuade the city to agree to accept and help pay for the idea.
---
DISCUSSION
In industrialized countries, a half to three-quarters of all children live in urban areas; in the developing world, the majority of children and youth will be urban in the next few decades. Whether huge urban metropolises or more quiet regional outposts, cities offer children today a complex arena for learning about the world.

Depending on to whom you ask, this is either the best of times or the worst of times for these children. There are negative factors such as hunger, poverty, lack of shelter, burgeoning and dangerous traffic, little access to public transportation, isolated open space if it exists at all, and a general perception (not necessarily empirical) of increased danger. It is clear that many children are at risk.

These minuses are balanced by positive signs such as increased cultural programs directed at children, creation of secure (if not somewhat antiseptic) environments specifically directed at children and their families, the resurgence of the neighborhood as a focus for urban planning, and a general atmosphere of unlimited opportunities to explore and discover the world at earlier and earlier ages. Not all children are at risk, except perhaps from the lack of spontaneity.

Against this confusing backdrop, the Berkeley Prize this year asks you to both develop a practicable idea for making cities children-friendly and then, to describe that idea verbally in a way that would convince a probably skeptical general population that the idea needs to be and should be realized.

As you develop your idea you will first want to explore the universe of organizations and programs throughout the world already attempting to confront these same issues. We have assembled a preliminary list of some of these groups. Their websites will give you a perspective on the problems and potentials in dealing with children and the city. (See list below and use the links!) There are certainly other sites you might want to explore, particularly of locally-based organizations in your city.

Your idea should be based on this research. If possible, get out and see first-hand what is happening in these programs. Talk to your "clients", the children who might use your idea, and find out what they are thinking. Your "proposal" should also answer a number of specific questions, including but not necessarily limited to:
Where and how will your idea be located and experienced?
How many children will be served and the range of their ages?
What will be provided that is not provided already?
What do you believe will be achieved by what is provided? What is its value and benefit?
Who in you city will most likely support your idea and how would you harness their energy?
If there is to be a built component to your idea - and there might or might not be - describe it so that others can easily imagine what you have in mind. Without attempting to cost your idea, explain why you think it might be a "reasonable" expenditure. Finally, tell us and the world about your personal motivation for your idea: in architecture, as in most creative disciplines, the best ideas come from both the mind...and the heart.
---
INTERNATIONAL CHILD DEVELOPMENT AND SUPPORT ORGANIZATIONS
ARAB RESOURCE COLLECTIVE
P.O.Box 27380
Nicosia 1644-Cyprus
+357 22776741
+357 22766790 fax

P.O.Box 13-5916
Beirut Lebanon
+9611 742075
+9611 742077 fax


ARCHITECTURE FOR HUMANITY
23 1/2 North Tracy Avenue
Bozeman, MT, USA
59715-3556
http://www.architectureforhumanity.org/


CHILD RESEARCH UNIT, CENTER FOR DEVELOPMENT IN PRIMARY HEALTH CARE, AL GUDS UNIVERSITY
Child Research Unit
Al-Quds University
Center for Development in Primary Health care
AlBireh-West Bank
P.O.Box 4006
Palestine
+97222952767
+97222981526 fax
http://www.alquds.edu


CHILDREN'S ENVIRONMENTAL RESEARCH GROUP
The City University of New York
365 Fifth Avenue
New York, NY, USA 10016
212-817-1902
212-817-1564 fax
http://web.gc.cuny.edu/che/cerg/about_cerg/environmental_learning_index.htm


CHILDWATCH INTERNATIONAL
P.O. Box 1132 Blindern,
N-0317 OSLO, Norway
+47 22 85 43 50
+47 22 85 50 28 fax
http://www.childwatch.uio.no/


CINDE, Fundación Centro Internacional de Educación y Desarrollo Humano
http://www.cinde.org.co


CONSULTATIVE GROUP ON EARLY CHILDHOOD CARE AND DEVELOPMENT
http://www.ecdgroup.com/


ECPAT INTERNATIONAL: END CHILD PROSITUTION, CHILD PORNOGRAPHY AND TRAFFICKING OF CHILDREN FOR SEXUAL PURPOSES
ECPAT - International Secretariat
328 Phaya Thai Road
Bangkok, Thailand 10400
66 2 215 3388
66 2 215 8272 fax
http://www.ecpat.net/eng/index.asp
ENGELBERG CENTER FOR CHILDREN AND YOUTH
MEYERS JDC BROOKDALE INSTITUTE
http://brookdale-en1.pionet.com


GROWING UP IN CITIES
UNESCO-MOST Programme
1, rue Miollis
75732 Paris FRANCE
+33 1 45 68 38 62
+33 1 45 68 57 24 fax
http://www.unesco.org/most/guic/guicmain.htm


INFORMATION AND RESEARCH CENTRE, KING HUSSAIN FOUNDATION
P.O Box 941096
Amman, Jordan
11194
+962 (6) 5606431
+962 (6) 5606686 fax
http://www.irckhf.org.jo/e_index.htm


INSTITUTE FOR CHILDREN'S ENVIRONMENTAL HEALTH
1646 Dow Road
Freeland, WA, USA 98249
360-331-7904
360-331-7908 fax
http://www.iceh.org/


INTERNATIONAL YOUTH FOUNDATION
International Youth Foundation
32 South Street, Suite 500
Baltimore MD USA 21202
410-951-1500
410-347-1188 fax
http://www.iyfnet.org/


LIVING VALUES INITIATIVE
http://www.livingvalues.net/


MIDDLE EAST CHILDREN'S ALLIANCE
Middle East Children's Alliance
901 Parker Street
Berkeley,CA, USA 94710
510-548-0542
510-548-0543 fax
http://www.mecaforpeace.org/


MOORE IACOFANO GOLTSMAN, INC. (MIG)
800 Hearst Avenue
Berkeley, CA, USA 94710
510-845-7549
510-845-8750 fax
http://www.migcom.com/


PLAN INTERNATIONAL
Plan, International Headquarters,
Chobham House, Christchurch Way
Woking, Surrey GU21 6JG
United Kingdom
+44 1483 755 155
+44 1483 756 505 fax
http://www.plan-international.org/


SAVE THE CHILDREN
54 Wilton Road
Westport, CT, USA 06880
(203) 221-4030
http://www.savethechildren.org


TEACH FOR AMERICA
315 West 36th Street, 6th Floor
New York, NY, USA 10018
800-832-1230
212-279-2080
212-279-2081 fax
http://www.teachforamerica.org/


UNESCO, Section for Early Childhood and Inclusive Education
1, rue Miollis
75732 Paris
Cedex 15
France
+33 -0-2-45-68-10-00
+33 -0-1-45-67-16 fax
http://www.unesco.org/


UNICEF
UNICEF House
3 United Nations Plaza
New York, NY, USA 10017
212-326-7000
212-887-7465 fax
http://www.unicef.org


WORLD BANK, EDUCATION DEVELOPMENT CENTER
www.worldbank.org
http://www1.worldbank.org/education/
---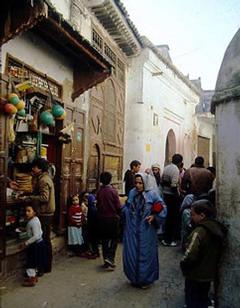 Fez, Morocco